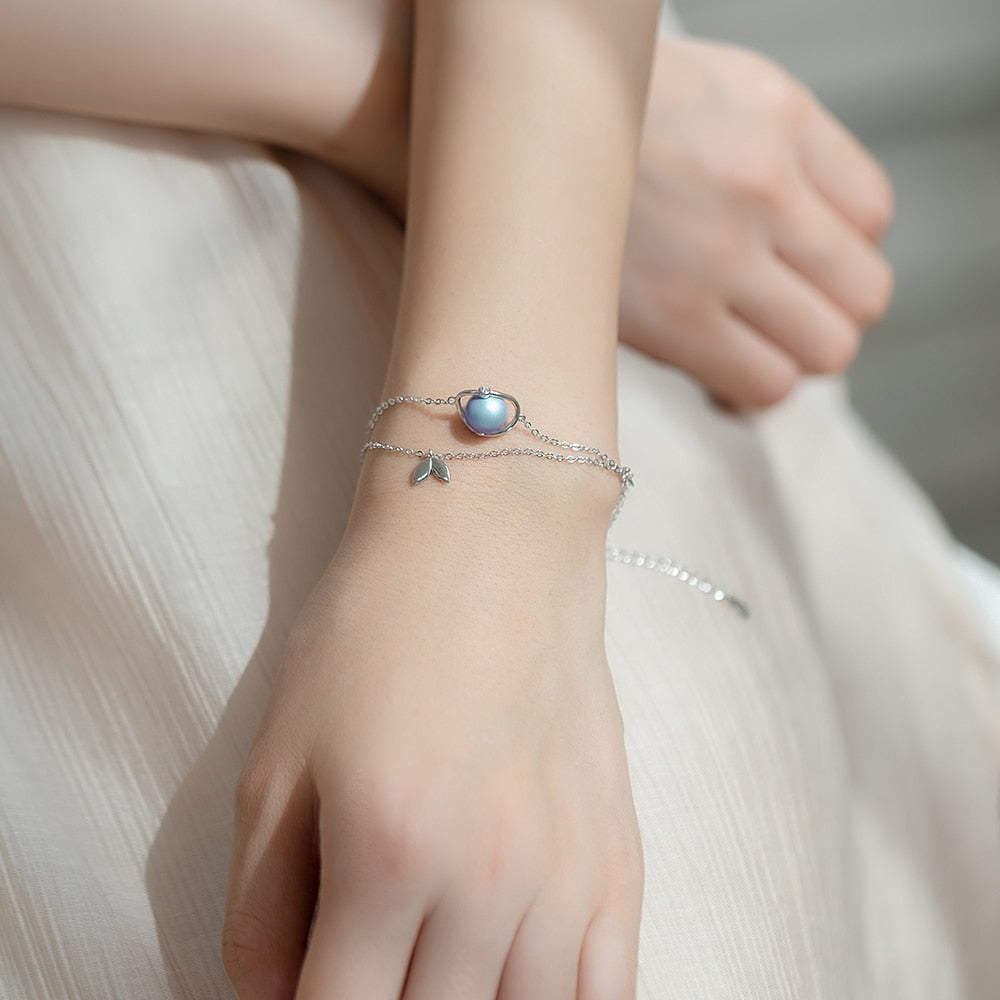 A Midsummer Night's Dream Bracelet
The night sky is accompanied by stars; the misty forest is illuminated by fireflies.
On the Midsummer Night, you will fall into the dreamland of the Blue Planet, beginning a journey of unknown adventures, unlocking the mysteries of freedom and tenderness, and finding the light of your dreams for the future.
Design idea:
The main body of the bracelet is  925 Sterling Silver, with layered double chain design. There are fireflies of various sizes on the chain, waving their wings to guide them forward.
Artificial pearls are plated with starry blue, and the silver outer ring is like a blue planet full of imagination.
The hand-inlaid zirconium symbolizes the Polaris that realizes the wish.
The special color matching reproduces the bright stars and small fireflies, creating a dream of midsummer nights.
Product Details:
Material: 925 Sterling Silver
Diameter: 4.5cm
Length: 14.5cm + 5cm extension
Store in a clean, dry place. To maintain original quality, we recommend removing your jewelry before engaging in any activities that can lead to contact with moisture or friction (example: washing your hands, sleeping, swimming and taking a bath/shower).
USA: 5-10 business days
Rest of the World: 2-4 weeks
*For custom jewelry, please allow extra 2-4 business days for processing