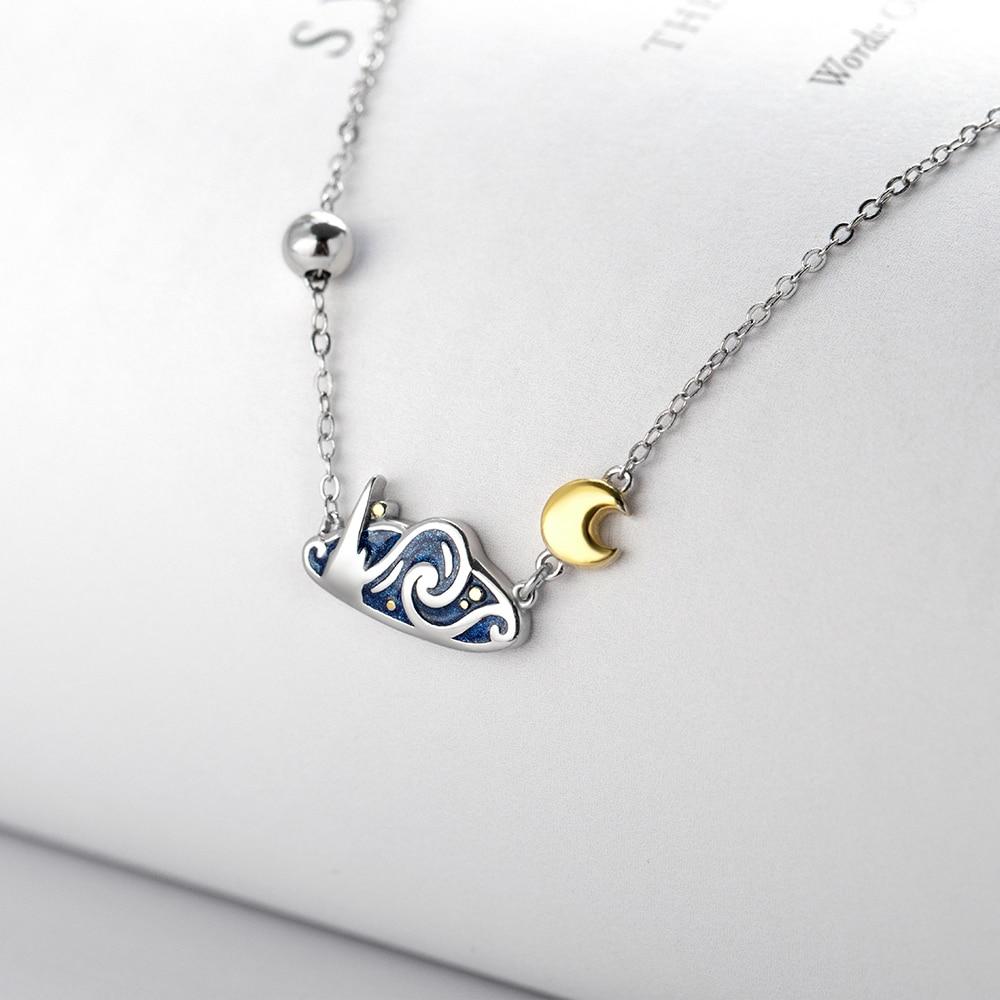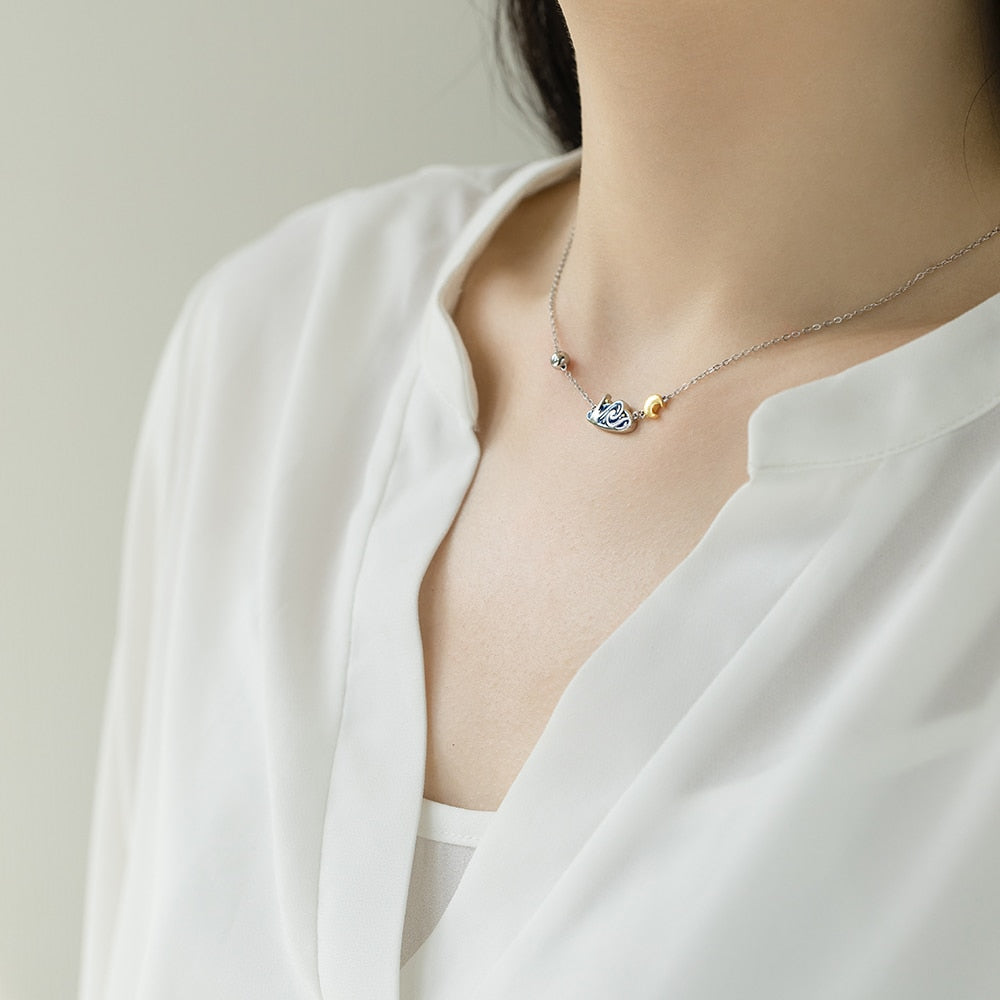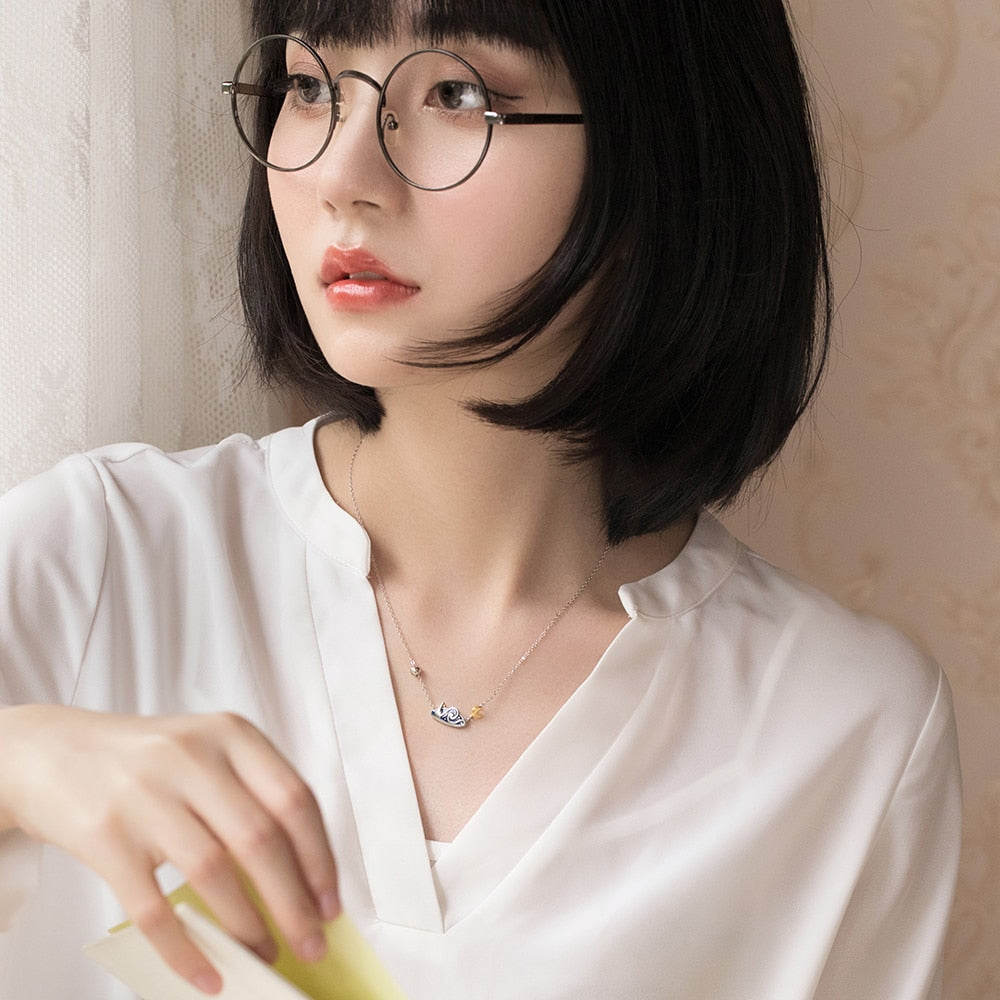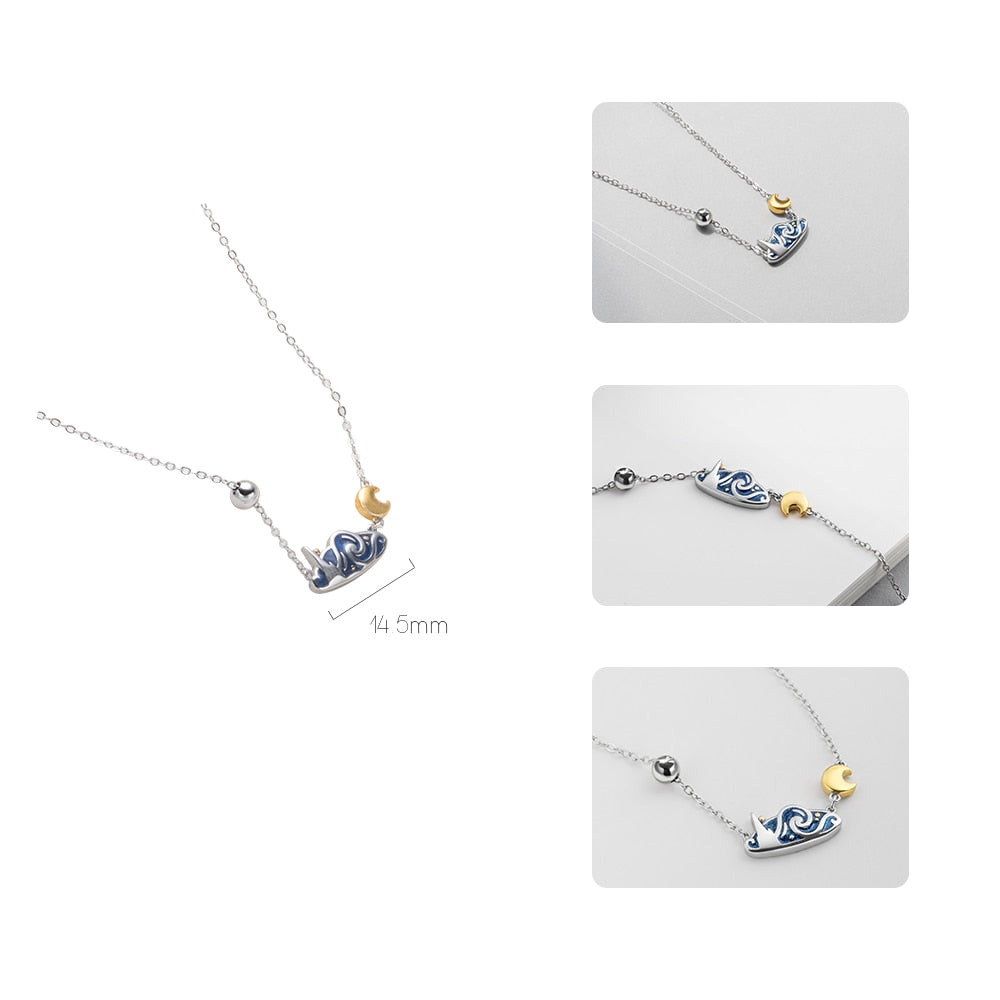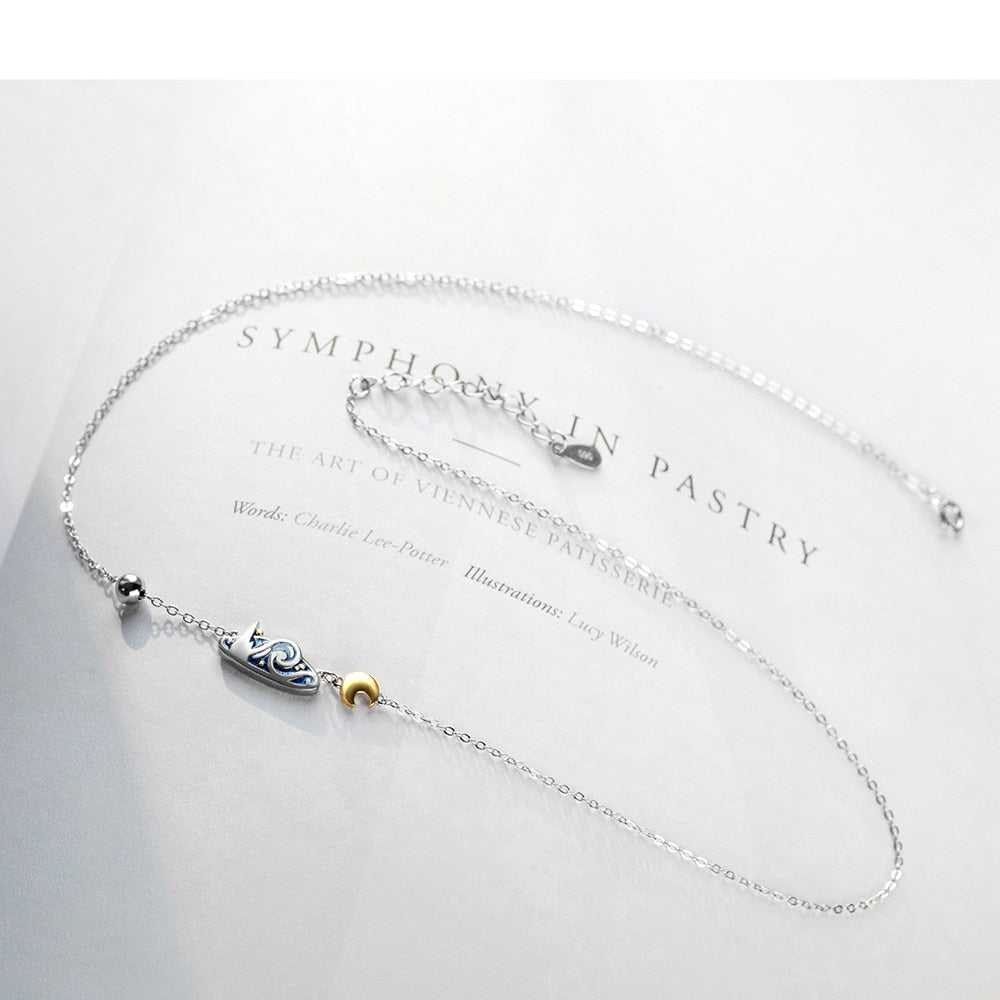 Creatively made out of 925 Sterling silver, the combined artistry of midnight blue enamel, gold plated cloisonne, and oil dripped embossing design, this necklace is brought to you as a premium miniature version of Van Gogh's timeless Starry Night painting.
Painted in the mental hospital during a depressing period of his life, the painting could have been a sad artwork. And yet, we see hope and dream, shining from the golden stars above.
Blue midnight sky is the sadness we must go through every time we fail
Cypress tree is an evergreen plant, a reminder to always stay pure with our intentions
Golden stars and moon are the new hope for our failed dreams to eventually prosper
Pine trees touching the bright moon and stars means that dreams can be realized and to remain steadfast and unafraid when in our failures we become lonely and getting back up again can be a hard time
Wear this piece of jewelry to remind you of the beauty of the hardships we take as we work to realize our dreams. After all, as they say it: "There is always hope even in the darkest of times." So trust your dreams and trust the process! Let this stunning jewelry make a statement.
Additional Details:
Material:

 

925 Sterling Silver
Length:

 15.5 inches (

39 cm)
Pendant Size:

 0.5 inch (

1.3 cm)
Store in a clean, dry place. To maintain original quality, we recommend removing your jewelry before engaging in any activities that can lead to contact with moisture or friction (example: washing your hands, sleeping, swimming and taking a bath/shower).
USA: 5-10 business days
Rest of the World: 2-4 weeks
*For custom jewelry, please allow extra 2-4 business days for processing
Perfectly
This is what I need, thank you!
Smaller than the images
Lookes bigger on the web site, but is really nice and beautiful
Collana star night
Fantastica molto elegante, molto ben fatta, arrivata molto prima del tempo previsto, il Customercare molto efficiente, ho chiesto informazioni e mi hanno risposto immediatamente. Molto soddisfatta 😀
Amazing
An amazing gift for a great anniversary.
Necklace and ring made the perfect match.
Thank you M&M for making this happened.
Thank you for everything, and I had liked the necklace and the small toy it was so cute.