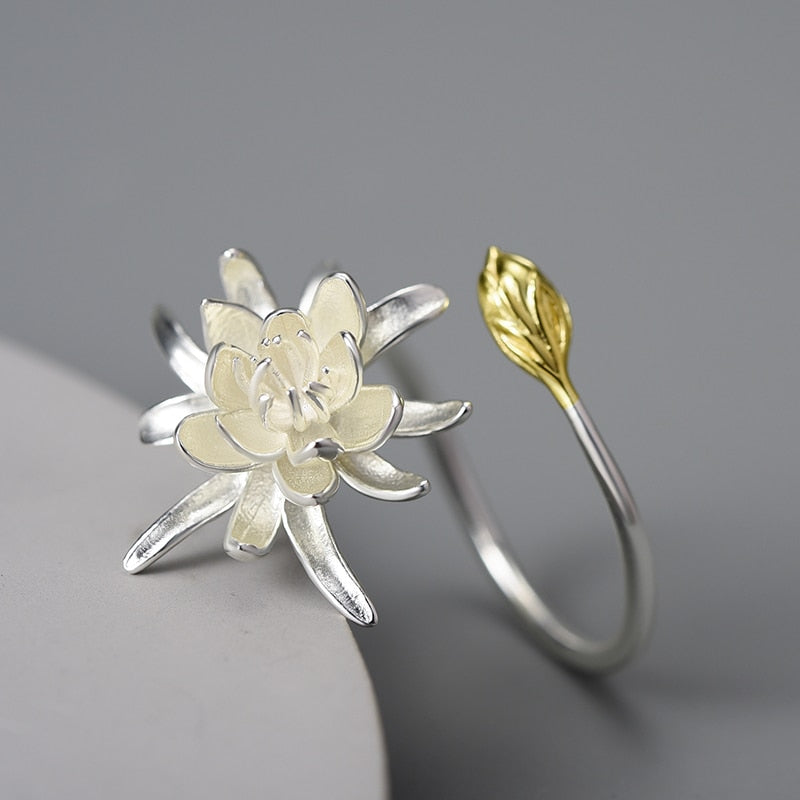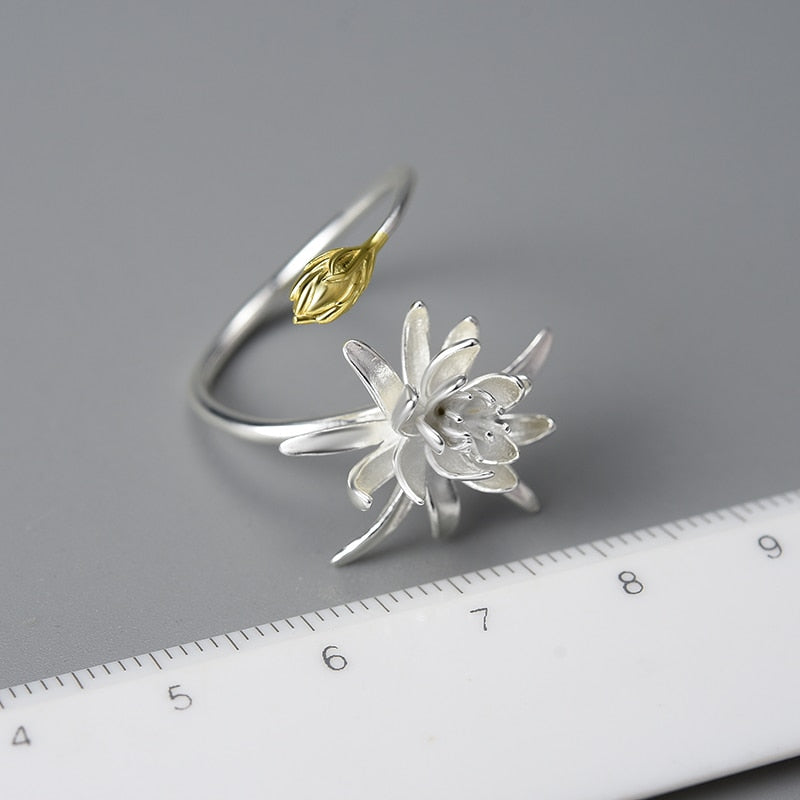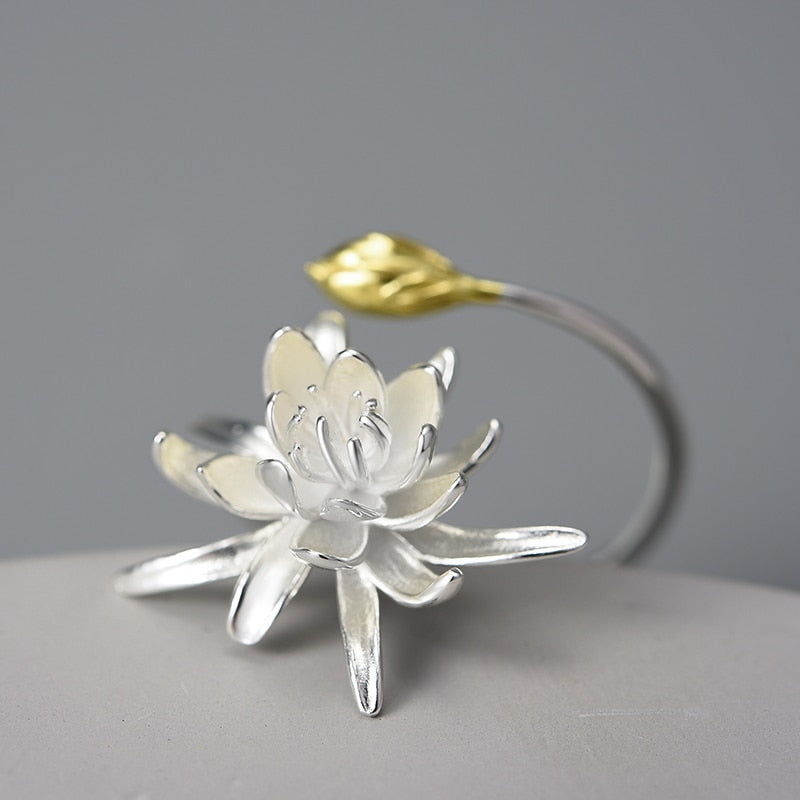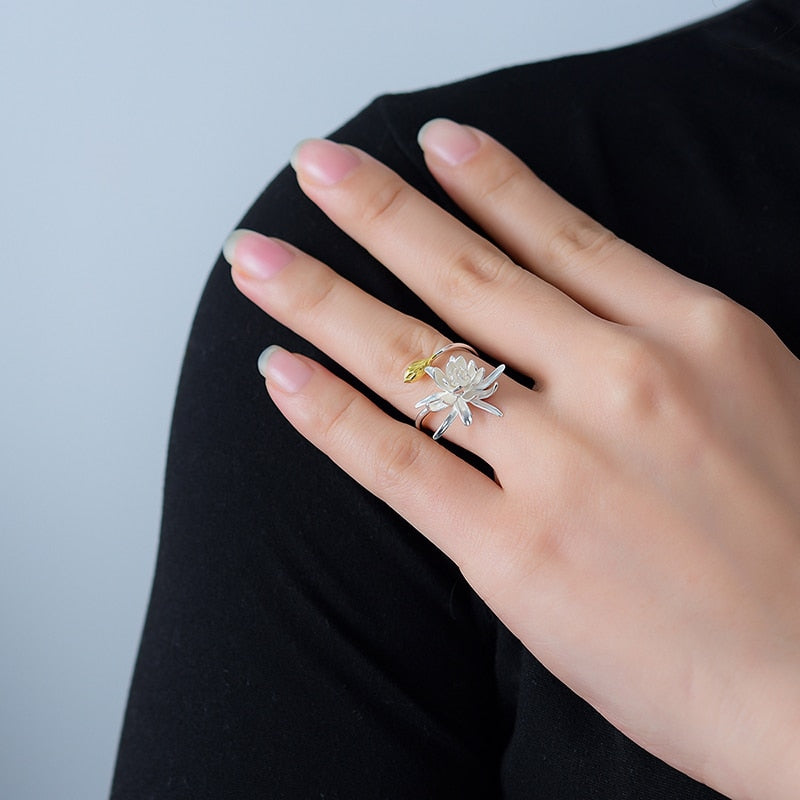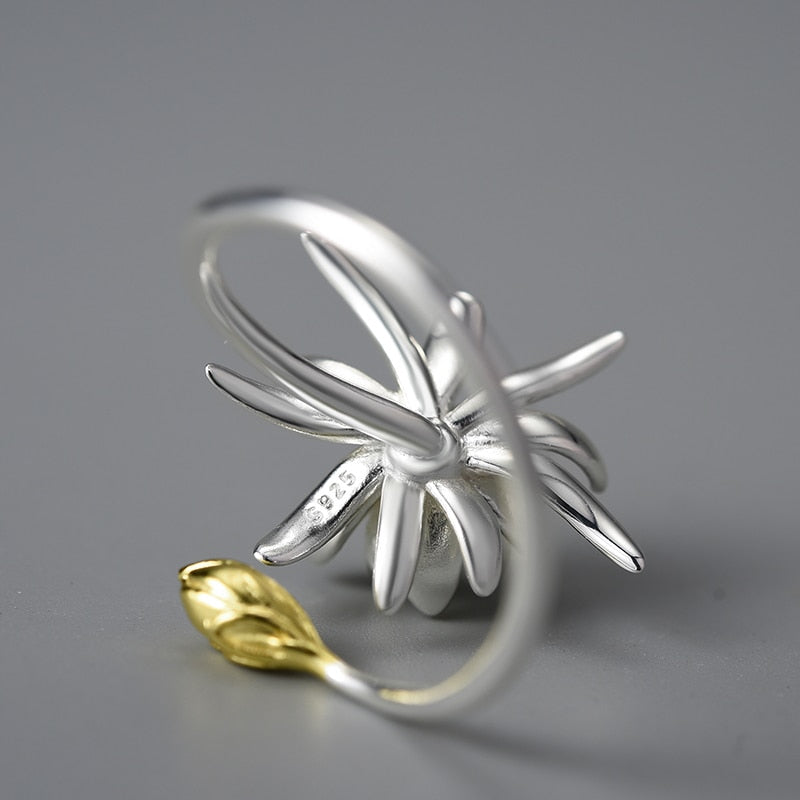 Serene Cereus Resilience Silver Ring
Elegantly designed and expertly crafted, our Cereus Flower Inspired Silver Ring encapsulates the fleeting beauty of the Cereus flower, a symbol of growth and resilience. Meticulously etched sterling silver mimics the flower's intricate petals, serving as a timeless reminder to embrace the present moment and find strength in life's transient nature. This ring is more than jewelry; it's a wearable emblem of personal growth and the capacity to thrive even in adversity, making it a meaningful and elegant adornment for those who cherish both beauty and symbolism.
Product Details:
Material: 925 Sterling Silver

Item Weight: 4g
Size: Adjustable
Design: Cereus Flower
Store in a clean, dry place. To maintain original quality, we recommend removing your jewelry before engaging in any activities that can lead to contact with moisture or friction (example: washing your hands, sleeping, swimming and taking a bath/shower).
USA: 5-10 business days
Rest of the World: 2-4 weeks
*For custom jewelry, please allow extra 2-4 business days for processing