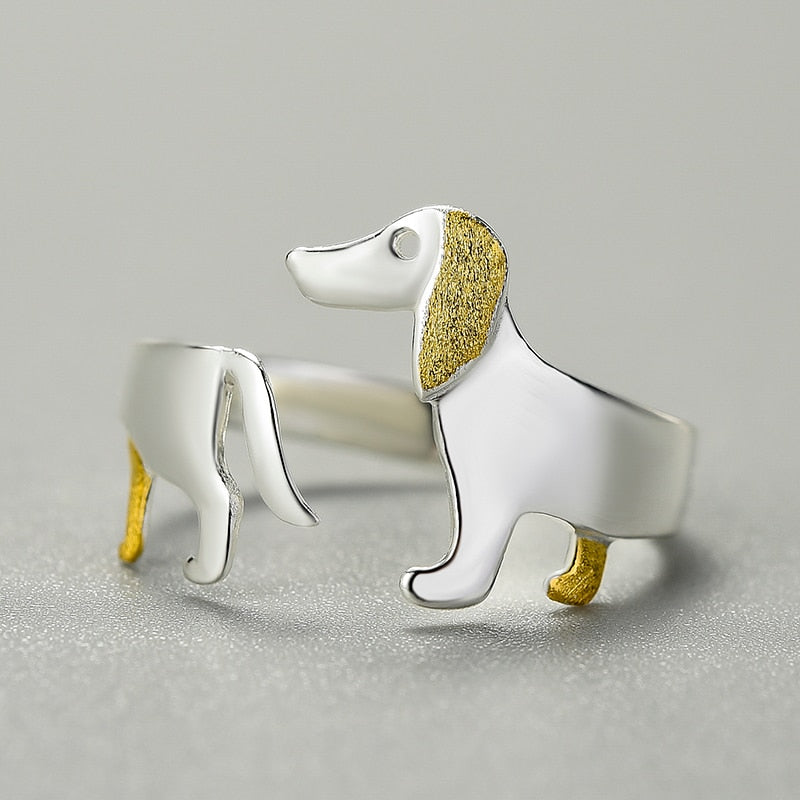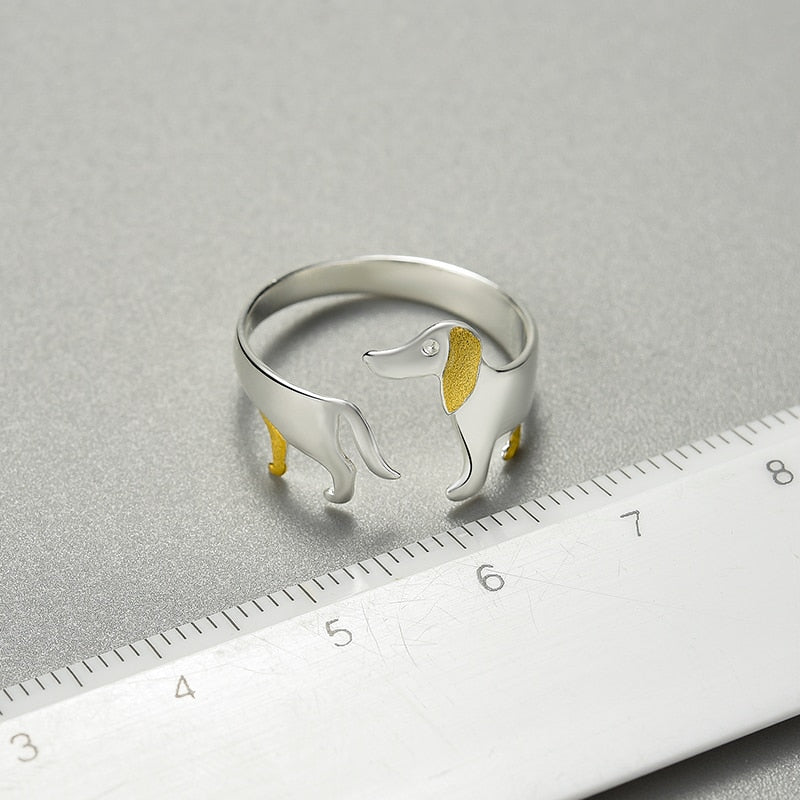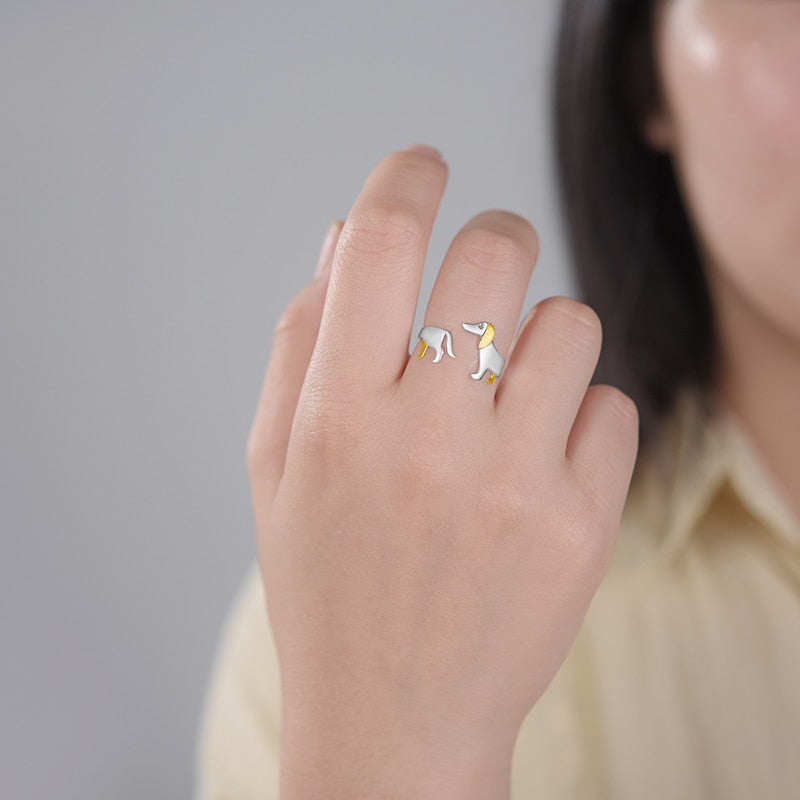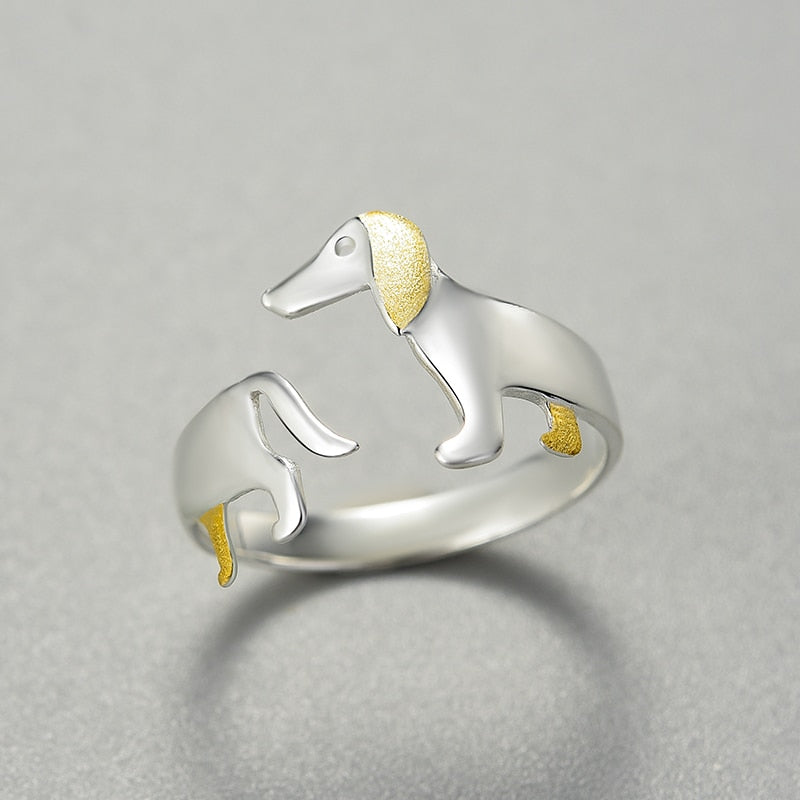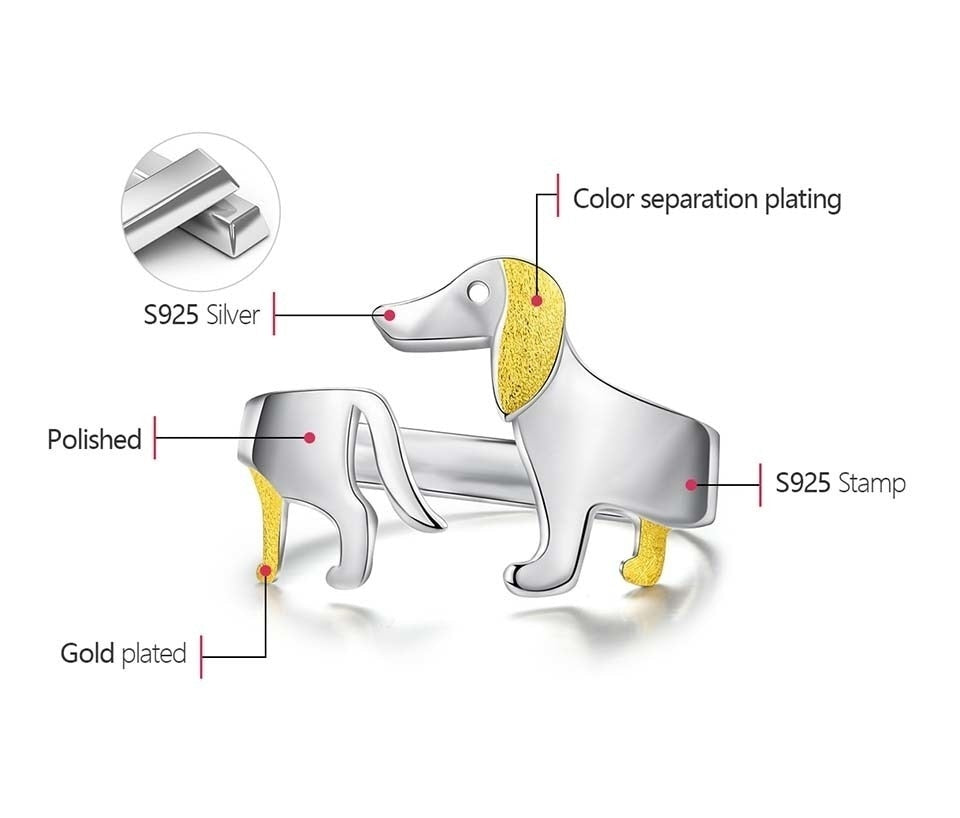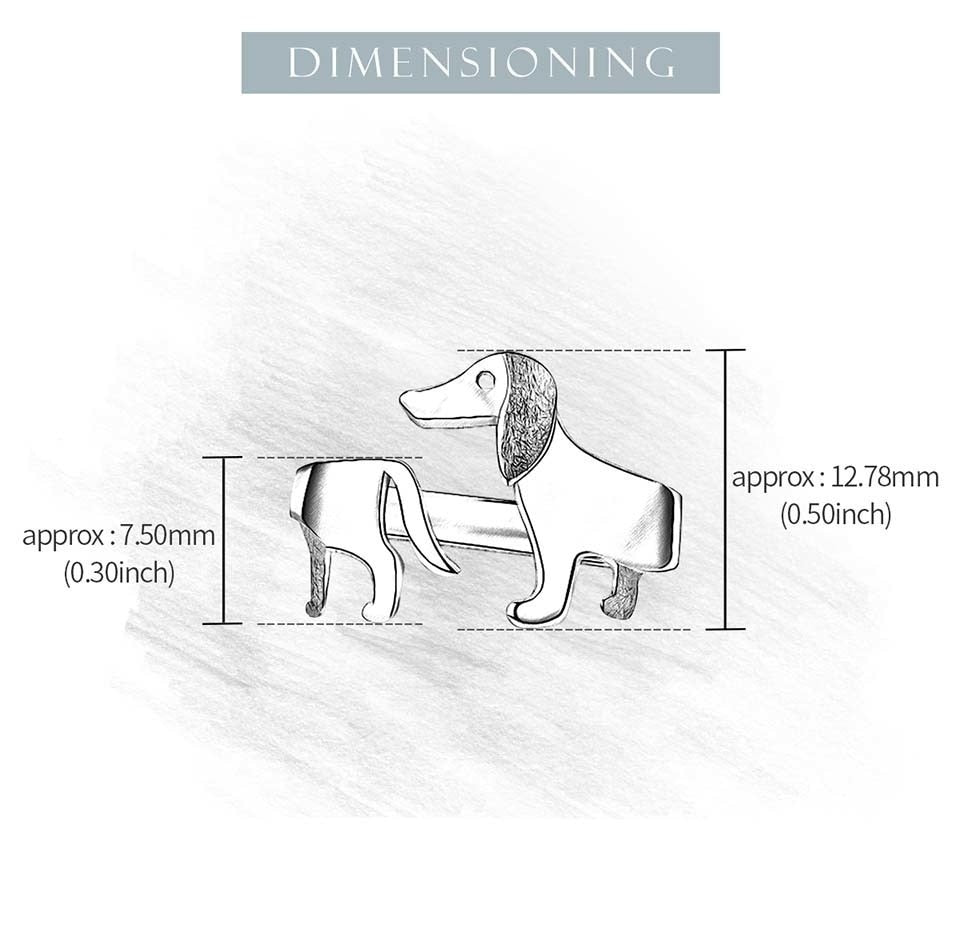 Pawfect Companion Dachshund Silver Ring
Embrace the spirit of canine companionship with our Dachshund-Inspired Silver Adjustable Ring, designed especially for devoted dog moms. Crafted with meticulous attention to detail, this ring features an adorable Dachshund figure in shimmering silver, encircling your finger with undeniable charm. Beyond its stylish appearance, this ring holds a heartfelt meaning – a celebration of the unbreakable bond between you and your four-legged friend. As you wear this ring, carry a token of your fur baby's loyalty and playfulness with you, a constant reminder of the joy that comes from being a proud dog mom, and a symbol of the unique connection you share with your Dachshund.
Product Details:
Material: 925 Sterling Silver
Size: Adjustable
Item Weight: 1.5g
Pattern: Daschund
Store in a clean, dry place. To maintain original quality, we recommend removing your jewelry before engaging in any activities that can lead to contact with moisture or friction (example: washing your hands, sleeping, swimming and taking a bath/shower).
USA: 5-10 business days
Rest of the World: 2-4 weeks
*For custom jewelry, please allow extra 2-4 business days for processing